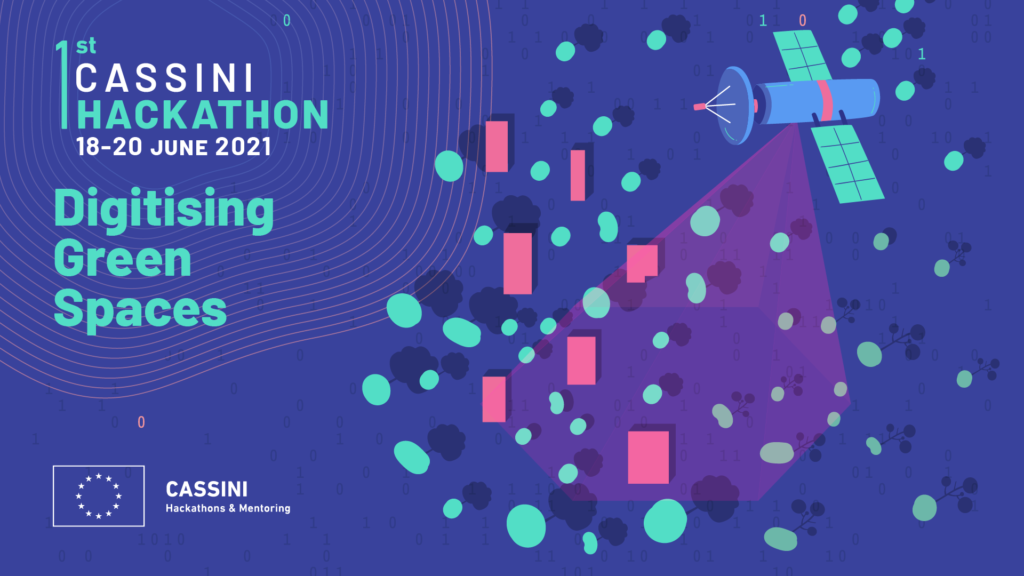 The CASSINI Hackathons & Mentoring is a bold initiative to connect hackers to space by using Copernicus data & services and EGNSS signals & data. The European Commission launched the Competitive Space Start-ups for Innovation Initiative (CASSINI) to put Europe on the frontier of digital technologies. Corallia and ESA BIC Greece are organizing the CASSINI HACKATHON Greece, under the Auspices of the Hellenic Ministry of Digital Governance.
The 1st CASSINI Hackathon will be held simultaneously in 10 European countries from 18-20 June. The goal of the hackathon is 'Digitising Green Spaces' and three challenges await potential space hackers to achieve this: #1 Discover your city / #2 Staying fit & healthy / #3 Protecting our rural areas. GREECE HACKATHON welcoming participants from Greece, Italy, Bulgaria, and Romania!
The participants will win prizes on a local and European level! The top three teams of the CASSINI Hackathon Greece will win their share of the €5,000 prize pool! All participants will be offered a tailored support programme from ESA BIC Greece (proposal preparation for an incubator,business coaching) & a 4-day intensive business bootcamp for the Be Your Own Boss Programme (BYOB). The 3 overall winners will receive over 100 hours of expert mentoring.
Learn more about the CASSINI HACKATHON Greece at https://hackathons.cassini.eu/greece