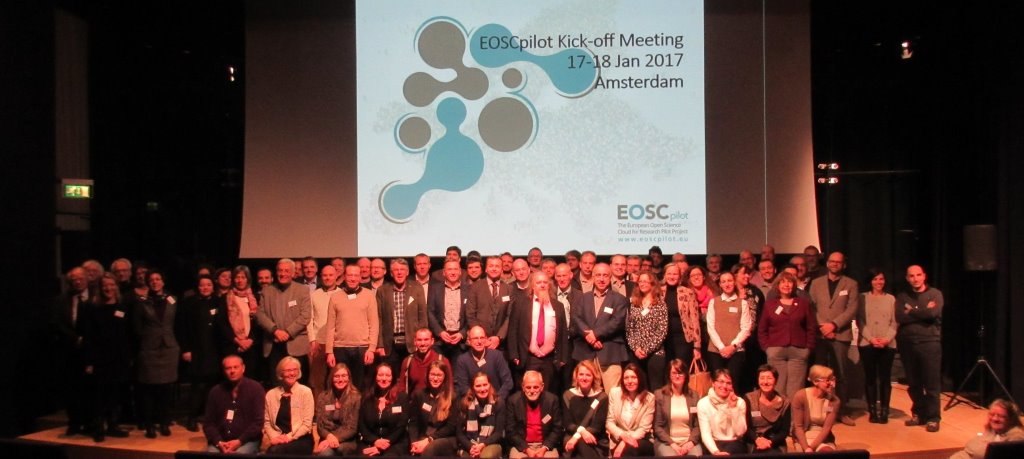 Athens, 20th January 2017: Athena RC and Corallia participated in the kick-off meeting of the European Open Science Cloud for Research pilot (EOSCpilot) project, which held on 17-19 January in Amsterdam.
33 partners from 11 countries will work on the EOSCpilot — a project which will support the first development phase of the European Open Science Cloud (EOSC). Corallia aims to to galvanise a strong endorsement of the value-proposition of EOSC by the industry.
The project will address some of the key reasons why European research is not yet fully tapping into the potential of data. Specifically, it:
will reduce fragmentation between data infrastructures by working across scientific and economic domains, countries and governance models,
will improve interoperability between data infrastructures by demonstrating how data and resources can be shared even when they are large and complex and in varied formats.
These actions will build on and leverage already available resources and capabilities from research infrastructure and e-infrastructure organisations to maximise their use across the research community. The EOSC pilot project will improve the ability to reuse data resources and provide an important step towards building a dependable open-data research environment where data from publicly funded research is always open and there are clear incentives and rewards for the sharing of data and resources.
The EOSCpilot project is funded by the European Commission, DG Research & Innovation under contract no. 739563.